Established in 1939, the Funeral Furnishing Manufacturers' Association (FFMA) is the link between manufacturers & suppliers of goods and suppliers to the funeral sector. It's our aim to safeguard and improve the traditional high standards of products and services that our members provide.
The FFMA works tirelessly to ensure our members are well represented within the industry and, working alongside other funeral sector trade associations, represent members' interests on both the Deceased Management Advisory Group (DMAG) and the All Party Parliamentary Group on Funerals and Bereavement.
Through comprehensive meetings with the FBCA, ICCM, APCC & CSGB, the FFMA has developed the most comprehensive coffin, casket and shroud certification scheme within the industry. With 170 coffins having been accredited to date we are hopeful of reaching in excess of 180 during 2021.
If you are a supplier of services to the funeral industry or a manufacturer/supplier of funeral related products and goods, then the FFMA is here to be your voice in the funeral industry. For membership enquiries please email: [email protected].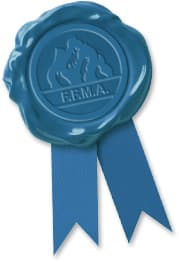 Members' General Meeting
Tuesday 13th September 2022 Venue tbc at 10.15am
FFMA Annual General Meeting & Dinner
Friday 11th November 2022 2.30pm with Dinner at 7.30pm
The FFMA welcomes membership from all companies who manufacture or supply goods and services within the funeral sector.
Only FFMA members may have their products tested through the FFMA Coffin and Casket Testing Protocol.