Established in 1939, the Funeral Furnishing Manufacturers' Association (FFMA) is the link between suppliers of services and goods to the funeral professions. It's our aim to safeguard and improve the traditional high standards of products and services that our members provide.
The FFMA works tirelessly to ensure our members are well represented within the industry and we like to co-operate with and work alongside other kindred associations such as the National Association of Funeral Directors (NAFD) and the Society of Allied and Independent Funeral Directors (SAIF).
Through comprehensive meetings with the FBCA, ICCM, APCC & CSGB, the FFMA has developed the most comprehensive coffin, casket and shroud certification scheme within the industry.
If you are a supplier of services to the funeral industry or a manufacturer/supplier of funeral related products and goods, then the FFMA is here to be your voice in the funeral industry. For membership enquiries please email: [email protected].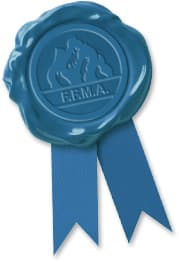 Friday 13th November 2020
Annual General Meeting will be held online at 9am. Further details to be announced
Friday 11th – Sunday 13th June 2021 Stoneleigh Park, Warwickshire CV8 2LZ
Visit our stand Hall 2 Stand 253
Monday 21st – Wednesday 23rd June 2021
CBCE 2020 'Honouring the past, Evaluating the present, Shaping the future' Conference & Exhibition at Hilton at the Aegeas Bowl, Southampton. Visit the FFMA stand B30
Join the FFMA as a member to have your products tested through the FFMA Coffin and Casket Testing Protocol